Thermo
-
SİM
, the plaster-like applicable heat insulation material;


a)

facilitates quick application and saves from time.




b)

provides % 45 energy saving due to its low heat conduction coefficient (0.06 kcal/mh

° C )




THE HEAT INSULATION EFFICIENCY ALWAYS MAINTAINS AT
THE SAME LEVEL.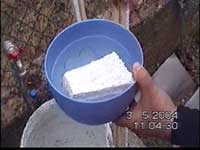 c)

Thermo

-

SİM

has very low water absorption level ( <3 - volumetric - after 120 days) and

is perfectly

WATER PROOFING.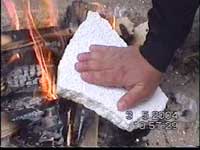 d)

Thermo

-

SİM

is NOT INFLAMMABLE

and does not cause any stifling or poisonous gases
in case of fire.





e

)

Thermo

-

SİM

is a much lighter material (250 kg / m³) in comparison with the

conventional plaster

(1300 kg / m³) and therefore provides a reduced

STATIC LOAD

in buildings.



f)

Thermo

-

SİM

is mostly composed of

ENVIRONMENT FRIENDLY

inorganic

substances.

IT DOES NOT HAVE ANY HARMFUL EFFECTS ON

ENVIRONMENT



g)

Thermo

-

SİM

is vapor permeable and can prevent humidity and condensation.

IT CAN BREATHE.




TECHNICAL SPECIFICATIONS



Appearance : Powder

Packaging : Craft paper bag



Application temperature: Above +5 °C

Usage: 8-9 kg / m²



Preparation period for successive painting : 48 hours after plaster work

Heat conduction coefficient : 0.06 kcal / mh° C



Water absorption level : < % 3 (after 120
days)

Adhesive strength : 1.4 N / mm

Being not inflammable : Class A1